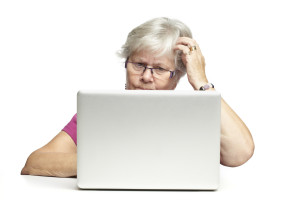 Medicare Advantage?         …Or Medi-Gap Plan?
Medicare is a federal insurance program that provides health insurance for people 65 and older and individuals younger than 65 that may qualify due to a disability.
Medicare has four parts — Part A, B, C, and D.
Part A
Part A is premium free if Medicare taxes were paid while working. Learn more here.
Part B
You will pay a monthly premium for Part B. See what your cost will be here.
Part C (Medicare Advantage Plans)
Part C is Medicare Advanatge. As an alternative to Original Medicare, Medicare Advantage plans must cover all Part A and B services that Original Medicare covers and often offers additional benefits, which can include dental, vision, hearing, fitness memberships, health management programs, etc. Many plans include Part D prescription drug coverage too.
To get a Medicare Advantage plan, you must have Part A and Part B, live in the service area of the plan, and not have end-stage renal disease.
Part D
Part D is prescription drug coverage sold through private insurers. The cost of plans vary by insurer and plan. Each plan has a monthly premium, an annual deductible, and prescription copays. Medicare Part D is optional, but you may incur a late-enrollment penalty if you don't enroll as soon as you're eligible.
There are three ways of getting Part D coverage:
Purchase a stand-alone plan to pair with Original Medicare.
Purchase a stand-alone plan to pair with Original Medicare and a Medicare Supplement plan.
Enroll in a Medicare Advantage plan with prescription drug benefits.
Medicare Supplements (Medi-Gap)
Many people are surprised to find that Medicare covers only 80% of Part B expenses. Medicare has no cap on the 20% coinsurance you are required to pay. A serious illness can be financially difficult.
Medicare Supplements, also called Medigap Plans, are private insurance policies that help you pay for your share of Original Medicare expenses.
Advantages of Medicare Supplement policies:
Nationwide coverage – access to care anywhere in the United States
Freedom to choose your own doctors and hospitals
No referrals required to see a specialist, you have direct access
No network constraints, because there is no network
No pre-existing condition limitations
No change in coverage when a member moves to another state
Guaranteed renewable
Medicare Supplements are medically underwritten, unless it is Open Enrollment or Guaranteed Issue. Learn more here.
---
I make it easy for you to get what you need, and I don't charge you a fee.  How do I earn money? Answer: Insurance carriers that I'm appointed to pay me a commission when I help people like you sign up.
---