Medicare Supplements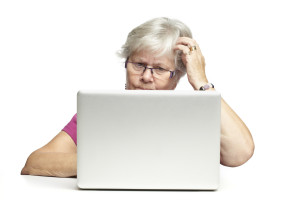 A Medicare Supplement is a health insurance policy that pays for the 20% of healthcare expenses that Medicare doesn't cover.  Medicare Supplements are the coverage of choice for over 10 million Medicare beneficiaries.  Also referred to as Medigap plans, these policies help pay for your share of
Medicare expenses, such as your Part A & B deductibles and co-insurance.
Many people are surprised to find that Medicare covers only 80% of your Part B expenses. The other 20% can be devastating to you financially if a serious illness arises. Medicare Supplements pay that 20% for you, among other things.
About Medicare Supplements
Medicare supplements were created shortly after Medicare was signed into law over 50 years ago. Because you are required to pay for some things, like the 20% of outpatient
expenses and the Part A Hospital deductible ($1,288 in 2016), supplement policies were created to pay those expenses for you. This allows people to have peace of mind about their healthcare without having to worry how much each medical visit will end up costing them.
Advantages of a traditional Medicare supplement policy:
Freedom to choose your own doctors and hospitals
No referrals required to see a specialist
No out of pocket expenses (with Plan F) for any Medicare-covered services
Nationwide coverage – you can use it anywhere in the United States
To see a list of all the Medicare supplements available – take a look at the Medigap supplement chart. This chart can be found in the booklet called "Choosing a Medigap," which is published by Medicare itself. The chart details the benefits that are included in each Medicare supplement, which are labelled Plan A – Plan N.
Some Medicare supplements cover just the 20%, while others pay for your hospital and outpatient deductibles.  There are Medigap policies that cover all the gaps, leaving you zero out of pocket. There are others where you agree to do some cost-sharing and in return you get a lower monthly premium. An insurance agent who specializes in Medicare supplements can help you determine which one best suits you.
---