You're here because you need health insurance or life insurance. Your time is important and getting the right plan seems trickier than ever. You want a plan that will be just right for you/your spouse/your children.
I've been a health/life insurance broker for 16 years. I'm contracted with all the large insurance companies. I know how to get you just the right plan for your needs, and best of all…I don't charge you a fee!
I want you to be so happy that you tell others about your experience with me. The only way to do that is to astound you with my promptness, customer service, insurance knowledge, best plan options, and dazzling personality.
"Lori was a delight to work with. My husband and I are recent transplants to Oregon and needed to change our health insurance. Lori went above and beyond to accommodate our needs giving us several really great options to consider. She made the process super easy. We highly recommend her!" ~Carol Kunze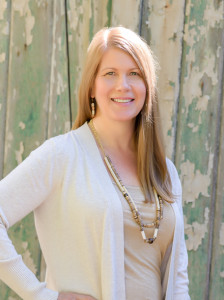 A little bit about me:
I moved to Portland, Oregon in 2011 from the Mojave Desert of Las Vegas, Nevada, a definite climate change! I was born and raised in Utah where I grew up developing a deep and true appreciation for nature. When I'm not "insurance brokering", I can usually be found playing outdoors; hiking, camping, horseback riding, long exploration walks, snowshoeing, etc.
I started my insurance business in 2007, beginning with Medicare Supplements, Medicare Advantage Plans, and Medicare RX (Part D) plans. In 2011, I expanded to the individual/family market (for under age 65), and life insurance (vital to protect families), and further to group health insurance for small and large businesses.
I'm contracted with over 20 insurance carriers. This allows me to confidently choose the best plan(s) for each of my clients. What does it mean to "choose the best" plan? I consider your existing doctors, or doctors that you would like to begin seeing, your preferred hospital, any important medications, and extra benefits like alternative care, vision, dental, fitness.
After I find the plan(s) that match what is important to you, I mathematically determine which plan will save you the most money over 12 months. I ALWAYS consider the current stability of the carrier, including customer satisfaction ratings. I will present all of the top plan choices that will work best for your needs. 
I'm fond of my clients! They have interesting lives, amazing stories, serious life skills, and definite opinions about a lot of different topics. ~ Lori Nye
I'm pleased to offer:
Individual/Family Health Insurance
Medicare Health Insurance (+65 or disabled)
Employer Group Health Insurance (for your large (50+) or small company)
Short-term Medical Health Insurance (indemnity)
Dental/Vision